Creation Link North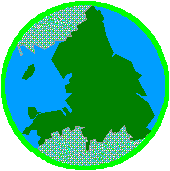 Iron sharpens iron,
So one man sharpens another.
Proverbs 27:17
---
The vision behind these seminars was to provide an opportunity to spend time together with Christians in the North who have a burden to encourage confidence in the Biblical account of The LORDís sovereignty over creation and history to the end that wherever thye live, they might be enabled to present the Biblical message of creation, sin, judgement, and most importantly salvation to others.
Paul encouraged Timothy to "be diligent to present yourself approved to God, a worker who does not need to be ashamed, rightly dividing the word of truth." Christians too must encourage one another to teach the Truth with integrity.
The seminars no longer take place, but some of the papers are maintained here as they make a valuable contribution to several areas of discussion.

List of seminars
Underlined dates and subjects have material avaialable for viewing
---
The Amen Web Site Home Page
If you have any comments you would like to make, please
email the domain owner.
This page last edited October 2006
© Randall Hardy, 2006